Simple
Easily create and manage your recipes. Keep track of all the details in your batches and your ingredients inventory.
Craft
Craft recipes in conformity with style guidelines. Get calculated stats for your recipes and batches.
Utility
Works on any device with a browser. Import and export recipes. Monitor your fermentation with connected devices.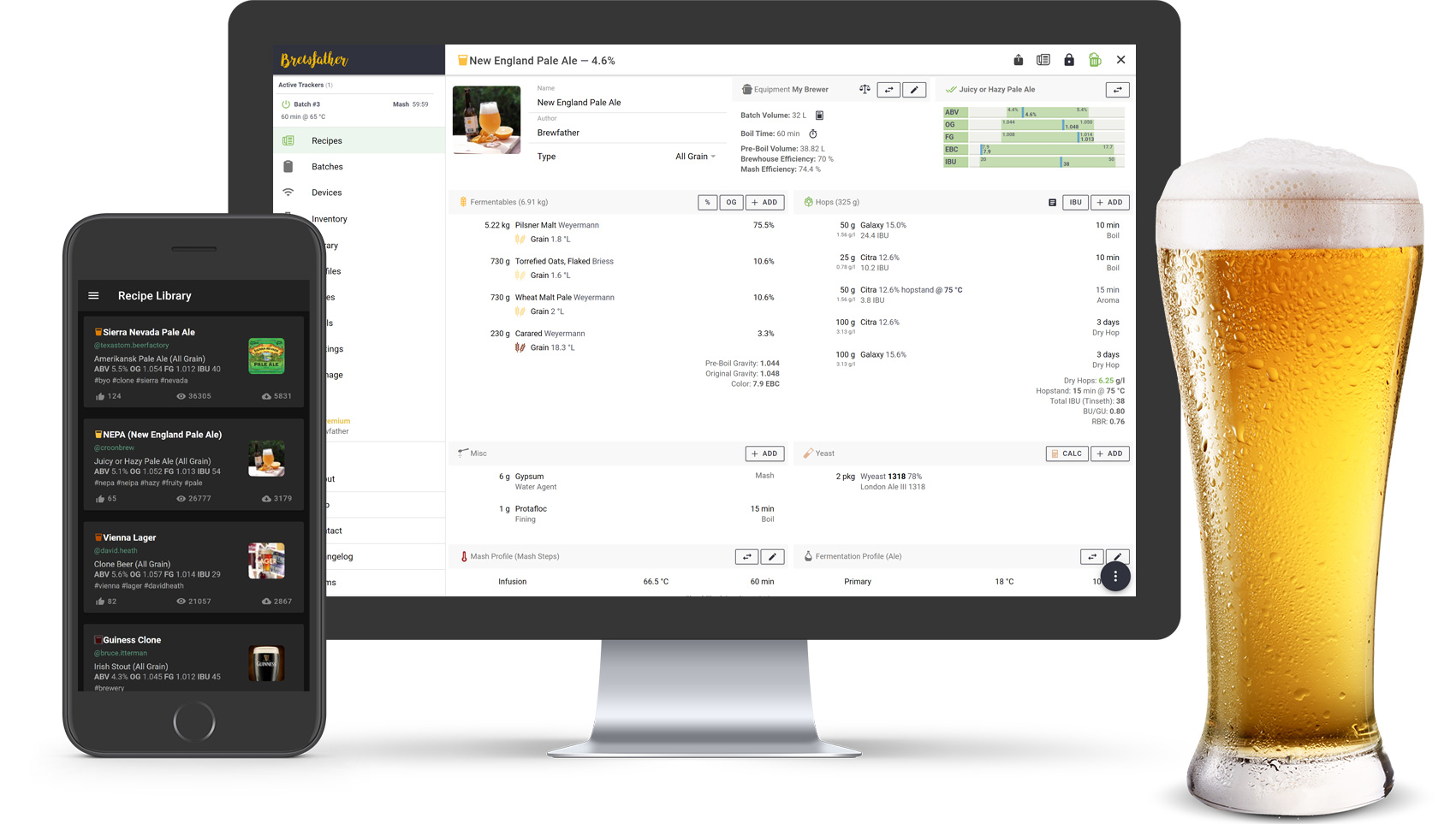 Brewfather utilizes the latest technology to bring you the best brewing software available. Run it in any modern browser and mobile device. Work offline with automatic synchronization when you get back online. Combining a powerful recipe designer with intuitive batch tracking and inventory management to make your brew-day easier. Integrated with many popular devices. Get started today!
Multi device support
Multiple languages supported
Offline support
Automatic synchronization
Recipe Designer
Recipe Library
Batch Tracking
Mash and sparge water calculator
Recipe Sharing
Brew Timer
Water profile + pH estimate
Style Guidelines
Recipe Scaling
Inventory Management
Cost Tracking
BeerXML import/export
Tilt Hydrometer integration
Plaato Airlock integration
Brewtools integration
iSpindel integration
SmartPID integration
MyBrewbot integration
BrewPiLess integration
Brewbrain Float integration
Grainfather integration
RAPT Cloud integration
...and much much more!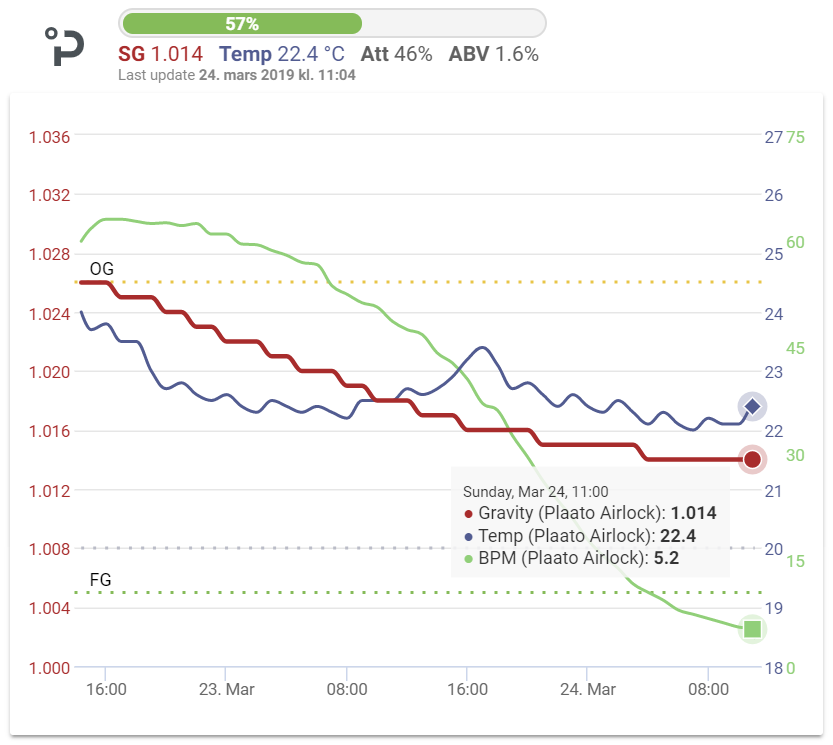 Discover and brew quality recipes added by the Brewfather community
Thousands of quality recipes available for you
Instant and powerful search capabilities
Browse styles and get suggestions for recipes to brew
Do you want to take a look on what Brewfather has to offer?
Join for free today!